What Is Medical Devices ISO 13485?
What does ISO 13485 stand for?
The specifications for the medical devices industry are defined by ISO 13485 and is an international standard. During the life cycle of medical equipment, from manufacturing to post-sale, including decommissioning and recycling, this model was developed for usage by the industry. However, certain organizations such as licensing boards may still run ISO 13485 and will aid with the qualification processes. ISO 13485 functions as a framework for companies to successfully establish and maintain their systems. Organizations pursuing quality enhancement would benefit from this norm by delivering reliable and qualified medical equipment and maintaining patient loyalty.
ISO 13485 seeks to harmonize universal compliance standards related to medical equipment. Although this requirement is not necessary for the USA, it is necessary as a legal standard in other countries. This allows the ISO 13485 certification method perfect for businesses that are trying to join foreign markets.
ISO 13485 is based on ISO 9001, with strong attention (of course) on medical equipment. The United States has the world 's largest ISO 13485 take-up, which controls 30 percent of all certifications worldwide. It is an accomplishment and it demonstrates the United States is leading the way in enforcement.
Many developed countries have other ways of controlling medical products, i.e., the US Food and Drug Administration [FDA]. Before this standard, there was no common framework for harmonizing the legislation for quality control programs making it difficult and risky to sell internationally.
Many regulators around the world explicitly require ISO 13485 certification. Although this is not a provision of the US at the moment, there is a US rule that is close to ISO 13485, which is 21 CFR Section 820 in nearly all respects. Many US businesses can also earn ISO 13485 clearance should they choose to export a commodity beyond the US.
Putting aside the regulatory considerations, the implementation of an ISO management system standard in your business is good management practice, or in the case of "Good Manufacturing Practice [GMP]" medical devices. By implementing ISO 13485, the organization becomes a better bet for its suppliers. Not only have they introduced essential regulations specifically relevant to the manufacturing of medical equipment, but also through implementing a:
A documented Management approach

Policy, Priorities, and Preparation

Document controls

Record controls

Reviews

Internal audits

Nonconformities of the standard and continuous quality development
ISO 13485 Certification: Main Elements
Once it comes to qualification ISO 13485, there are other aspects that are especially important to the manufacturing of medicinal PCBA. Such elements include:
Knowledge of other quality regulations relating to medical equipment.
As a medical equipment manufacturer, there is a range of governmental agencies for which you will collaborate to get the drug to market successfully. Those comprise of the FDA, the World Health Organization, and, among others, the International Electrotechnical Commission ( IEC). Part of getting accredited according to ISO 13485 includes accepting responsibility for overseeing the implementation and understanding of regulatory criteria.
Documented quality assurance systems of manufacturing.
For any manufacturing of medical devices, processes of manufacturing quality control are essential for the final product's success. ISO 13485 designation includes recorded quality assurance for all manufacturing processes and that goods are produced in compliance with market regulations.
A focus on processes related to risk management and design control.
Another important aspect of building quality is that the supplier is trying to minimize any issues that may affect production. For example, ensuring a mechanism introduced to check any components used on a product before manufacturing can help identify any components that might be in danger of end-of-life and affect potential development.
Traceability recorded of the products, elements, and procedures.
ISO 13485 also lays down the requirements for a certification procedure for all products and materials used during development. This is relevant in cases where there is a scenario for recall purposes of a defective product or some of its components, which may then be tracked back to their roots.
Analysis and Development.
ISO 13485 designation shows that a company has established testing and product management criteria on its own. They are set up with an evaluation and input program, which can make changes and adjustments to their procedures if appropriate by the review of the data.
Companies are wanting to partner with an organization like yours, that has achieved ISO 13485 certification, as it would inform them that you have the QMS in place to ensure that your medical device is made in compliance with all the relevant regulations needed to bring the product onto the market.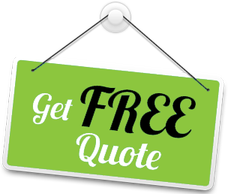 The technical areas to be considered
ISO 13485:2016 defines quality control program criteria when a company wants to demonstrate the capacity to deliver medical devices and related services that reliably satisfy consumer demands and regulatory specifications for medical devices and related services
We use technical areas including:
Assist in identifying the scope of certification
Identify where certain professional credentials, including the expertise of its auditors in the sterilization phase, are needed for that specific technical field
Choose a properly qualified audit team
Where the company performs related operations such as manufacturing, distribution, shipping or infrastructure repair, etc., the major functional area(s) may be defined by the instruments within the framework of the organization's operation (e.g. the commodity being carried). The specific areas should be comprehensive when using technical areas.
Any other substance that has no medicinal or clinical uses (borderline products, such as cosmetics, natural goods, dietary aids, makeup devices, etc.) or that is not specifically related to the treatment or improvement of people's health status, can not be listed as a medical device.
Meanwhile, it is not a legal requirement for any medical product form and subdivision in the European Union. However, receiving the certification could give the organization a presumption of conformity. EU Directive 93/42 / EEC does not provide for the provision of ISO certifications (9001, 13485, etc) for suppliers of medical devices to do business in European territory. With particular medical devices, a quality management system, which is inspected and approved by a notified body, is sometimes needed.
This ISO certification, though, is a harmonized regulatory framework that often lets regulators establish a standardized general level to ensure quality control in medical device manufacturing. Moreover, this ISO quality management system can be used in exceptional cases, especially in non-EU markets, as proof that the manufacturer also complies with European conformity.