Getting Certified & Implementing Medical Devices ISO 13485
The ISO 13485 is a harmonized manual, specifying the specifications for medical instruments and quality management systems (QMS). Hence, medical device manufacturers must above all be accredited according to ISO 13485, because they should justify the conformity of their devices themselves according to Appendix II of the Medical Device Directive MDD. The IEC 62304 also includes a QMS for medical devices that implement software or stand-alone applications, and suggests an ISO 13485.
Independent auditors (usually informed bodies) and internal investigations may inquire at the integrity of the quality control program. ISO 13485 is the benchmark for quality management systems ( QMS) for the medical equipment industry. It outlines specific requirements for implementing a QMS at an organization involved in designing, manufacturing, installing, and servicing medical devices, as well as any associated services.
If a company incorporates a QMS, it indicates that it has defined systems, protocols, and obligations recorded to meet quality targets and policies. All the activities and processes of the organization are coordinated to meet customer and regulatory requirements, and continuously improve efficiency and effectiveness.
Why you should get certified
ISO 13485 certification is not a standard requirement itself, and many organizations benefit from implementing the standard without actually being certified to it. However, attaining certification demonstrates to regulators and customers alike that the organization has implemented and maintained a QMS in accordance with standard requirements.
Important steps in becoming ISO 13485 certified
Not all companies are similar, some make Class I devices or some make Class III devices or some make IVD devices. Implementation of ISO 13485 and standards vary from one company to another. In fact, the main phases of ISO 13485 deployment are as follows:
Understand the basic specifications
Gap Analysis for the current system and criteria of the new one
QMS institution using Stagewise preparation
Providing the training needed for the QMS Team
QMS documented, including other records
CAPA and other Internal Quality Audits
Executive meeting reviews
Eligibility to receive ISO 13485 Certification
Indirect participation includes supplying the goods and facilities directly to the businesses engaged in the manufacturing of medical equipment. Consequently, contractors and suppliers offering calibration, sterilization, and maintenance of raw materials, components, and services to sustain the life cycle of medical devices are also eligible for ISO 13485 certification.
In order to achieve ISO 13485, an organization must define its position and obligations to the medical device industry in order to meet a series of regulatory criteria established by the ISO for that particular function. To comply with ISO 13485, for example, medical product suppliers and retailers would need to incorporate specific collections of steps into their quality control framework.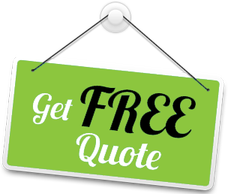 FAQ: The response to commonly asked questions
Would I require a Quality Management (certified) system?
This question is often raised about quality control programs. If the product you make is NOT in a Class I category, a licensed QM-system is most definitely required. Unless the company is in the Class I category, MDR and IEC 62304 allow a QM-system. But no qualification is needed for this specific QM-system.
I do possess a certification in ISO 9001. Is it enough?
No. When you do need a licensed QM program, just an ISO 13485 qualification is necessary to show that the regulatory specifications are met.
How will I get my own QM-system certified?
Only certain bodies can certify a QM-system. They will need to have "Annex Certificates" accreditation. Be sure to select ISO pros as do more than a validation agency, that can 'just' confirm compliance with ISO 13485. Both the European Union but also other national authorities do publish lists of notified "accredited" bodies such as German ZLG.
How long will it take for a QM program to be developed and certified?
It typically takes 6 to 9 months between project initiation and audit approval, respectively. The presence of informed entities is reportedly a topic of concern. Small as well as medium-sized businesses have thirty to fifty individual days to invest. Operating with a quality management system, however, requires ongoing efforts to do the audit, improve and re-certify all the processes, and the system respectively.
How does ISO Pros foster certification?
ISO Pros specializes in the development, enhancement and planning of audit QM-systems. We are also experts with hundreds of effectively completed evaluations.
Who can assist with the planning for an audit?
ISO Pros supports you in many different ways:
Significant benefits
Minimize Errors
Reduction of costs
Rising consumer loyalty
Profits in sales and marketing
Continuous improvement for your company
Greater control of the internal processes and systems
Reaching different territories and consumers
Good practice in business
Well handled employees and contractors
Shows your contribution to quality;
In order to conform with ISO 13485:2016, QMS material will reflect the standard's basic, relevant specifications as well as the unique, relevant legislative criteria depending on countries where you expect to develop and sell medical products.
Contact us to find out how to set up a lean and regulatory QM system quickly and thus lay the foundations for bringing your medical devices onto the market.
A risk-based QMS
The notion of a risk-based QMS is one principle officially incorporated into the 2016 model.
When you want to outsource any process(s) that affect uniform specifications (for example, contract manufacturing), it is your duty to track the outsourced processes and maintain controls. This involves identifying duties and obligations for any contracting tools in reported service agreements.
A best practice for handling a QMS is to track its success constantly and to make sure that the QMS is changed as needed. One way to do this is to create main success metrics inside the QMS for processes. Consider using a technique named "Deming Cycle" for tracking the QMS efficacy.
ISO Pros follows relevant standards of quality management along with selected standard medical devices. For example, ISO 13485:2016 follows the ISO 9001:2008-based QMS where ISO 9001:2015 follows as others do. ISO Pros follows all criteria because we have a 100 percent positive track record of achieving certification of each level. 98 percent of them get certification the first time around, without any non-conformities upon registration.